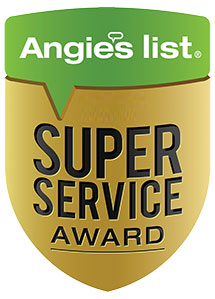 For over 90 years, Bedrosian companies' quality of service has been synonymous with professionalism. The thousands of customers that we have serviced throughout the years in New Jersey and New York continue to praise our services. When you choose Bedrosian for your rug and carpet needs, know that you are in good hands. Read through some of our customer's stories below.
Sandra D. from Westfield, NJ
"3 bedrooms. I have been using them for years after trying many other companies and Bedrosian is by far the best. They are always punctual, professional and responsive. If you're not satisified they will try again. I won't use anyone but Bedrosian. Their work is superior. Watch your mail because they send out coupons.T hey arrived on time and went right to work cleaning the carpets. They finished timely and went over any spots that remained . They did a great job."
Overall
Price
Quality
Responsiveness
Punctuality
Professionalism
Katherine  from Gillette, NJ
Bedrosian did a beautiful job cleaning my living room Tibetan rug. They also provided a new rug pad.
Member Comments:
First, Bedrosian is unbelievably reliable. They always came exactly when they promised they would, and they kept me informed all through the process. The rug was cleaned beautifully — after 15 years, 4 cats and a dog, I didn't expect that they would be able to do much, but the rug looks essentially like new, and all odor is gone. The new pad is a much higher quality than my old one. The two gentlemen who came to the house were professional, friendly, very cheerful about moving furniture around, and completely efficient. We were thrilled with the whole experience.
Overall
Price
Quality
Responsiveness
Punctuality
Professionalism
Virginia M. , NYC
Cleaned two 9×12 oriental rugs, Removed the fringe and finished the edges of one rug.
Member Comments:
The carpets look like new. The work on the repaired rug was excellent. The men that picked up and delivered the rugs were punctual. They moved the furniture where necessary. They did not leave until I was satisfied with the  placement of the rugs
Overall
Price
Quality
Responsiveness
Punctuality
Professionalism
Susan B. , Lebanon, NJ
I had all of my carpeting cleaned including two sets of stairs, 3 bedrooms and a finished basement.
The worker arrived  on time.  I was surprised that he was alone, but he was efficient.
We had moved all the furniture so he was able to do the whole house in around 2 hours.
He was professional, explained that the carpeting would take 24 hrs to dry. There were a lot of stains which he treated separately.
The carpets look great.
Overall
Price
Quality
Responsiveness
Punctuality
Professionalism